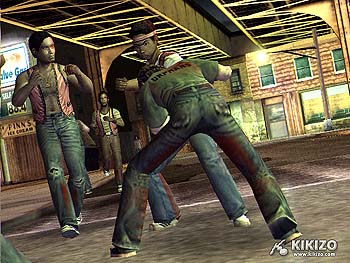 Ash
was a New Blood in The Warriors
A young member of the Warriors. He is killed by The Destroyers, for bait to kill Cleon and Swan, which they fail to do.
Initiation
Edit
Ash officially finished his initiation with Rembrandt. During his initiation he had to fight vagrants and after that he had to fight West, Ace, and Terrance. After that he had to learn how to steal car radios, mug, do smash-and-grabs, hop fences, buy flash, etc.
Ash was beaten to death by The Destroyers, and his vest removed. His body is then used as bait to kill Cleon and Swan, which they fail to do. That same night The Warriors invade the Destroyers turf to wipe them out for good, thus avenging Ash. 
Appearances
Edit
In the game Ash appears in
1. New Blood (Two-Player Only)
4. Blackout
5. Real Heavy Rep
9. Payin' The Cost (Murdered)
Ash never appears in the movie; he dies before the movie takes place.


Ad blocker interference detected!
Wikia is a free-to-use site that makes money from advertising. We have a modified experience for viewers using ad blockers

Wikia is not accessible if you've made further modifications. Remove the custom ad blocker rule(s) and the page will load as expected.