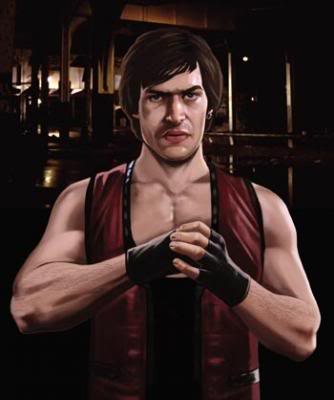 Ajax was "The Muscle" for The Warriors
Backround
Edit
Ajax passed Warriors initiation with Snow
The Movie
Edit
In the movie Ajax is portrayed by James Remar, who also voices him in the game. He appears up to the Baseball Furies scene, where he is arrested for attempted rape.
Ajax is arrested for attempted rape in Home Run. He tries to rape a undercover police woman. She handcuffs him to the park bench and calls for backup. Other cops pull up and one policeman clubs Ajax, and cuts his lip. 
Ajax appears in many comic books. He has his own series called "Jailbreak" about The Warriors breaking him out of jail. He also appears in some of the movie adaptation comics.

Appearances
Edit
In the video-game he appears in
2. Real Live Bunch
3. Payback
6. Writer's Block
7. Adios Amigo (Mission Leader)
8. Encore
11. Boys In Blue
14. Desperate Dudes
15. No Permits, No Parley
16. Home Run (Mission Leader along with Swan.) (Gets arrested for rape in this Mission.)
C. Heavy Muscle (Flashback Mission Leader.)
In the movie he appears up to the Baseball Furies scene.
Ad blocker interference detected!
Wikia is a free-to-use site that makes money from advertising. We have a modified experience for viewers using ad blockers

Wikia is not accessible if you've made further modifications. Remove the custom ad blocker rule(s) and the page will load as expected.